Kilograph attends VRLA Summer Expo 2016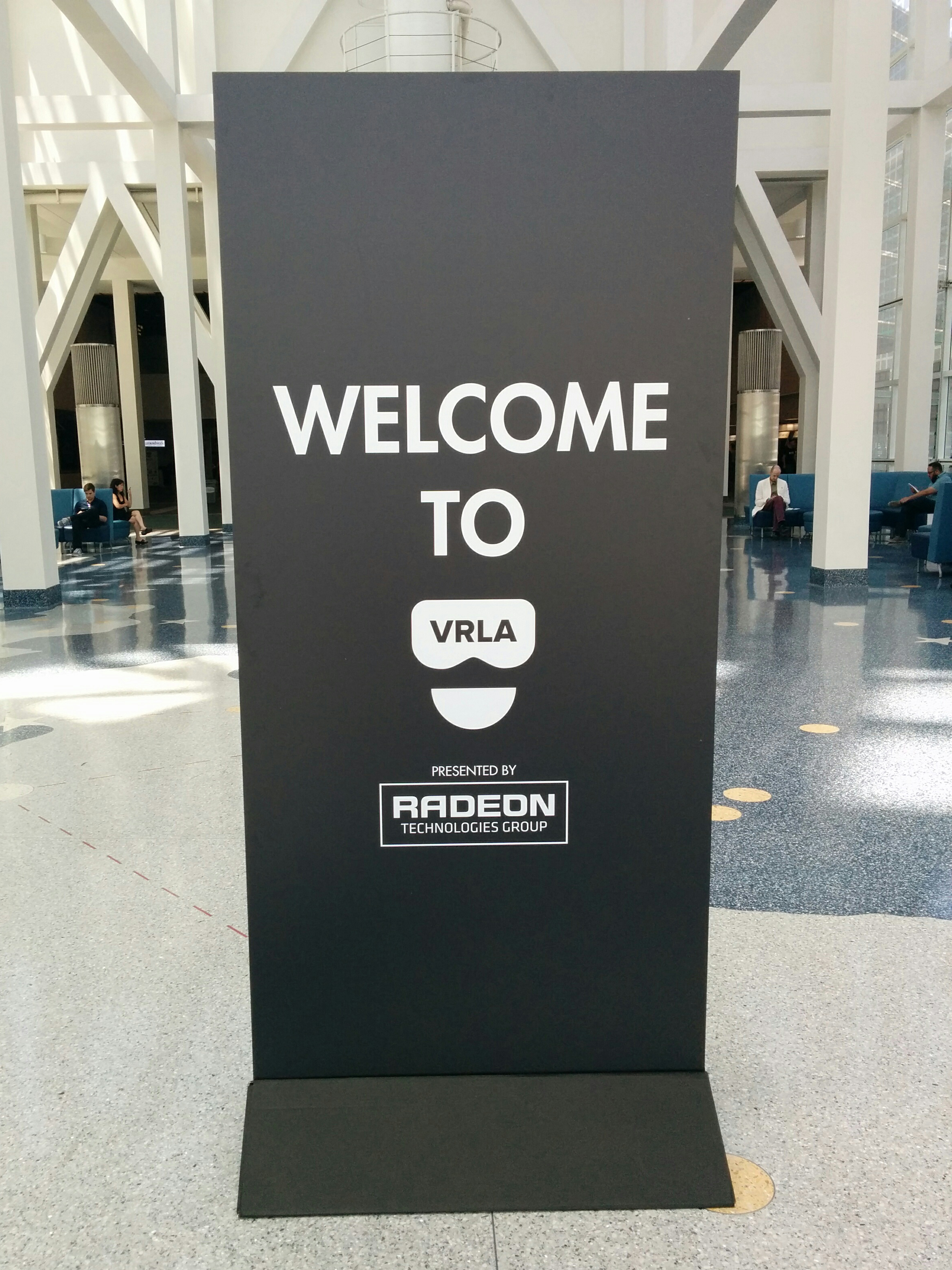 Once more, the Kilograph team headed up to the LA Convention Center for VRLA Summer edition. This time we were a larger group, composed of our newly created VR team and a few other 3D artists. We were all eager to discover the latest news in VR and find new tools that we can use for our visualization projects.
The exhibition included key players in the growing VR and AR industry, such as hardware developers, content and platform creators for Virtual and Augmented Reality. The HTC Vive was of course the star of this edition. At the entrance, all eyes were on a DJ who was mixing live music using HTC vives: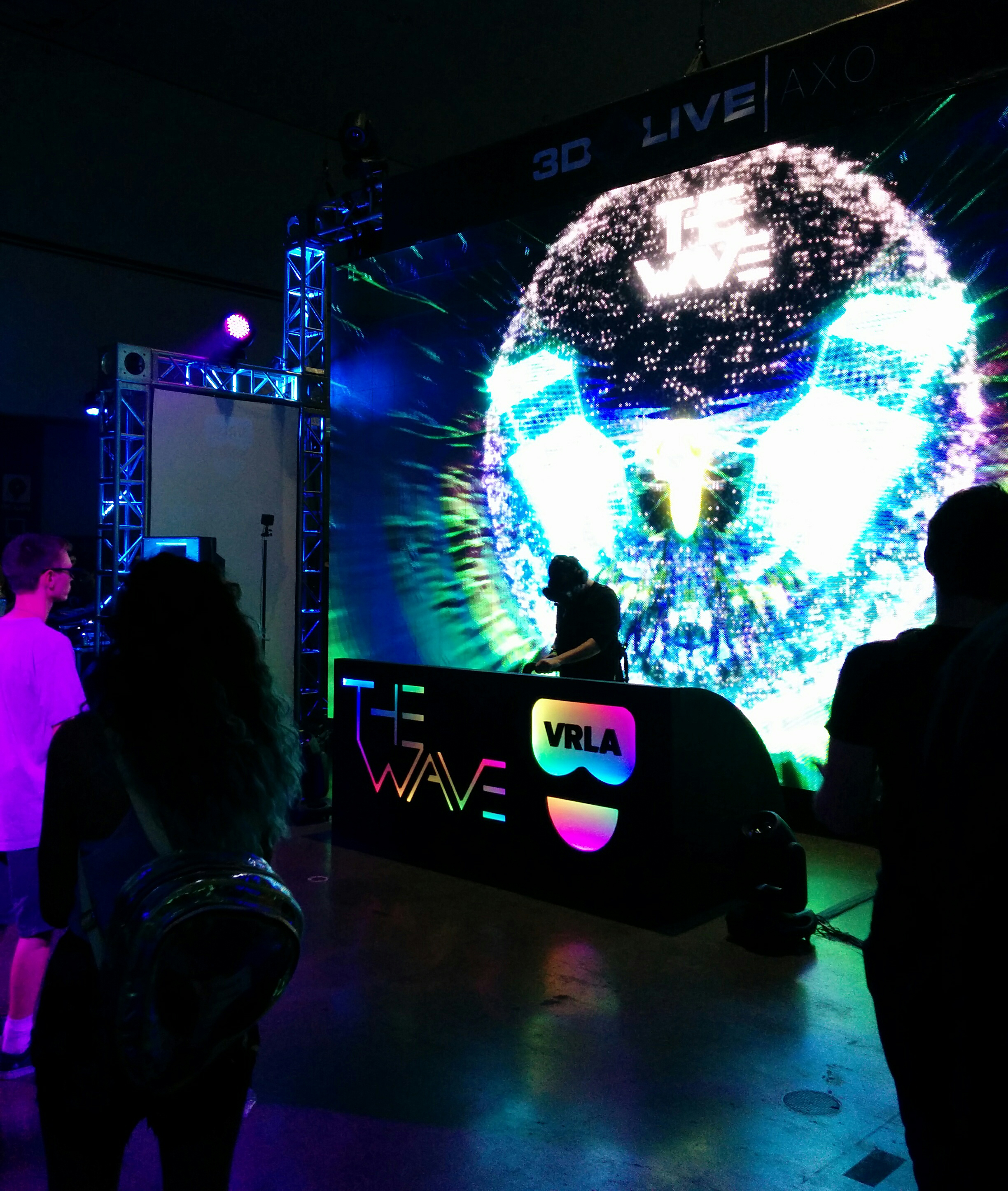 Being a company founded and proudly led by a woman, our CEO Keely Colcleugh, the talk on Women in VR/AR was our first stop on the agenda. The two speakers who led this panel are both leaders in the field of VR and voices representing women in the industry. Jenn Duong and Julie Young have created SH//FT, a non profit focused on bringing more women and minorities in AR/VR and the tech industry in general.
It was enlightening to hear about challenges of women in the industry and very inspiring to consider how the rise of a new medium like VR has the power to change the status quo. As this is a subject that matters to Kilograph, we will talk about it more in depth in our next article dedicated to women in VR.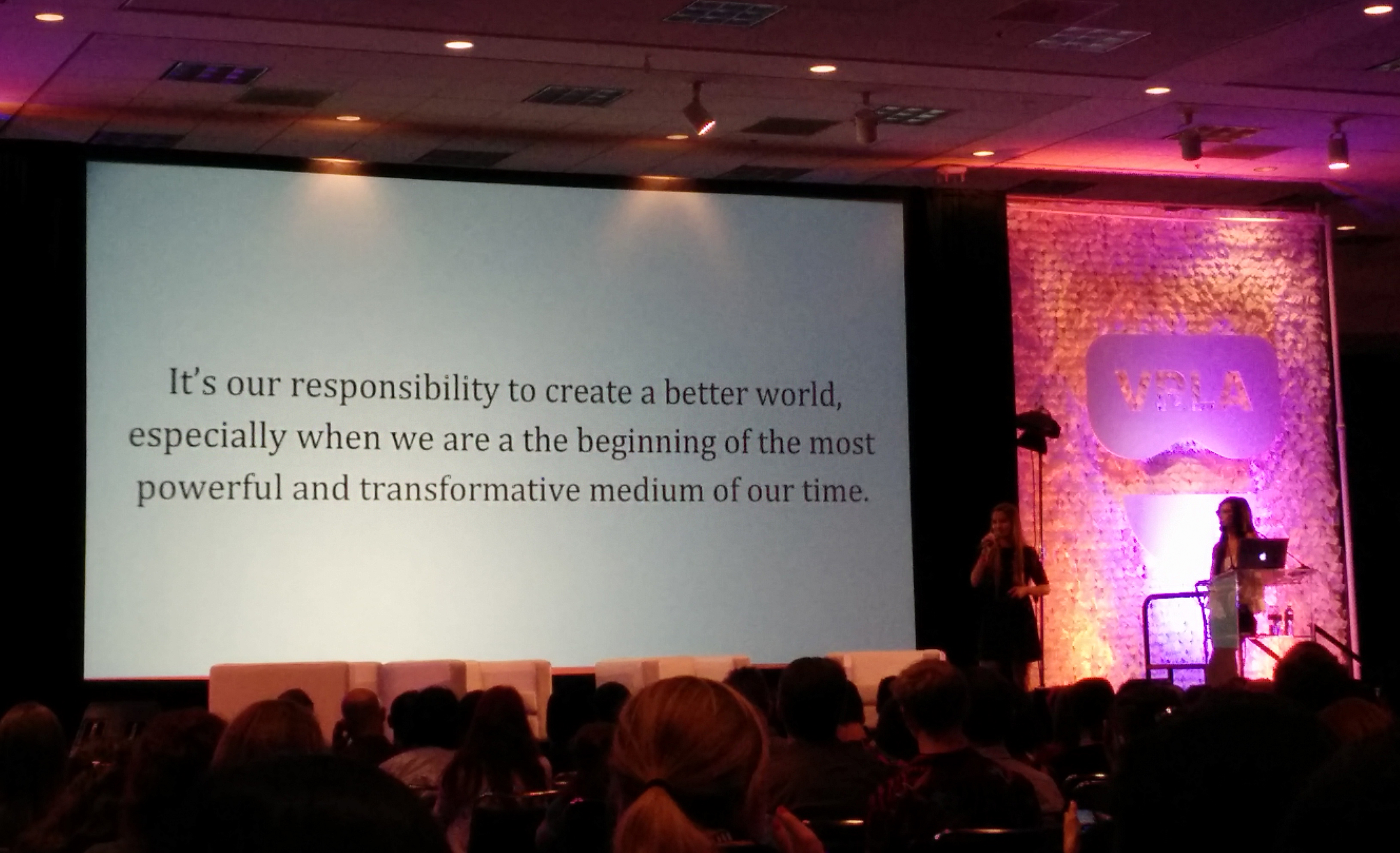 On the exhibit floor, we got a chance to spend some time evaluating the different 360 cameras available on the market today including the Nokia Ozo, Kodak SP360 4K, GoPro Omni and Radiant Images' camera, and were able to attend some very interesting demos of new emerging technologies related to VR.
One of the demos we enjoyed greatly was VisionaryVR's Mindshow. This program allows anyone to easily create VR content, in particular animated movies. The user can then have fun acting out scenes and bring characters to life using his own gesture and voice. Another interesting demo was the VR series Sequence by Swiss startup Apelab, in which the viewer influences the evolution of the story depending on his reaction.
Later on, listening to the leading VR ad creators talk about immersive marketing brought our attention to interesting ideas on how to create a real connection between clients and brands through VR. This is an aspect of the VR experience which we think is very significant.  
We also enjoyed hearing more about the idea of brand association with discovery. First time VR users will have a much strong ties to the brand that provided them with their first experience in the field than the later brands. We believe that this can have a huge impact on memory of the brand and future brand awareness.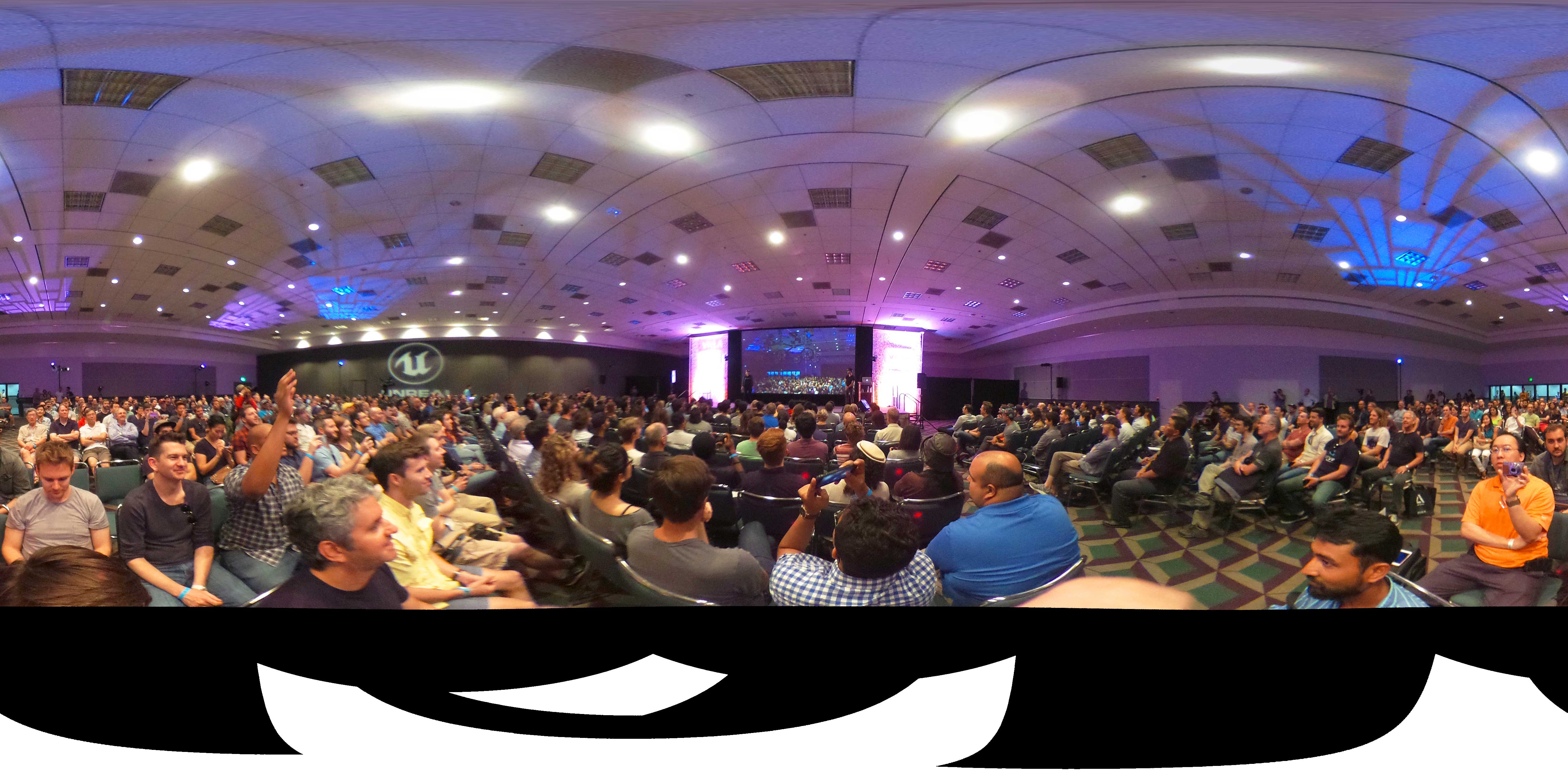 Our clients and some of the early-adopters we work with in the real estate industry understand that investing in VR and AR products can not only bring a new energy to their marketing and convince their audience, but also have the potential to improve their brand image drastically and drive business growth.
Learn more about Kilograph VR.