Welcome to the Cabin!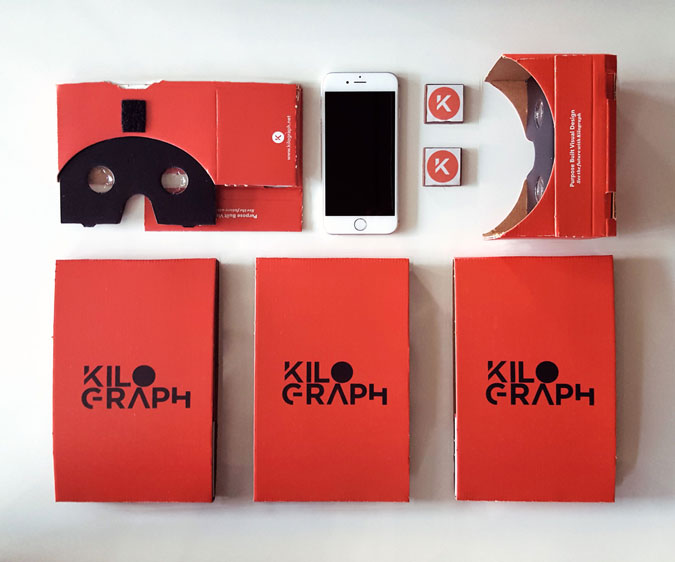 This winter the Kilograph VR team decided to create a warm and welcoming environment to introduce some of our new clients to the world of VR.
A cozy winter cabin scene was the setting for a virtual cabinet of digital curiosities. Viewers can explore, experiment , and enjoy some of the unique features of our VR products.
Our designers developed a suite of original user interface elements to allow the viewer navigate through the VR experience, and Kilograph's VR engineering team converted the 3D model into a VR environment and integrated the UI assets using the Unity game development platform.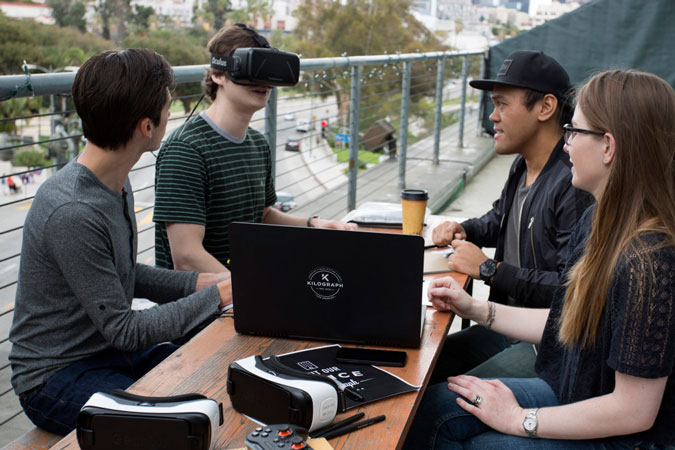 With our 360 degree camera, we shot a day at the office and selected a sequence which was then imported into the VR experience in Unity.
We then selected more 360 degree images from films and our latest 3D models, and added a song to match the atmosphere.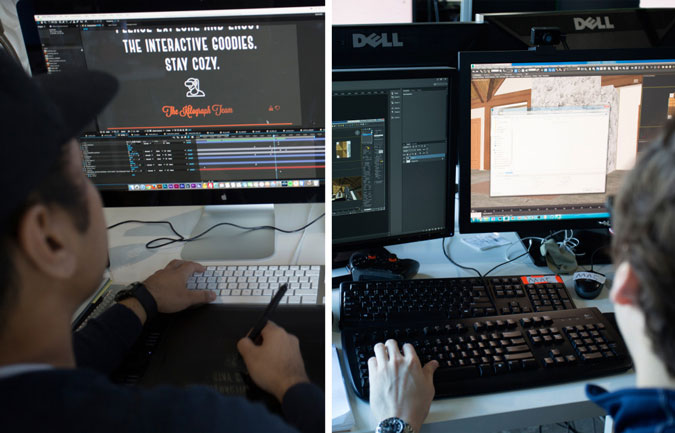 Our 360 degree experiences are rendered in stereoscopic depth to encourage exploration, interaction, and total immersion.  Carefully designed user interfaces facilitate navigation and custom soundscapes complete the sensory VR experience.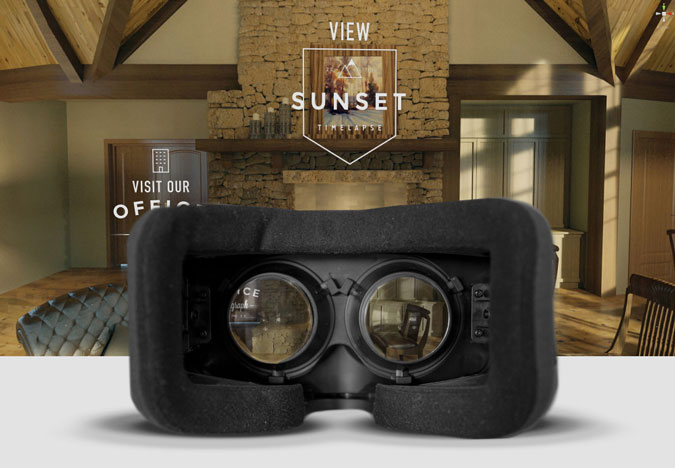 Kilograph is focused on making it possible to experience designed environments  through the power of virtual reality.  Using carefully crafted workflows we are able to transport the look and feel of our artistic illustrations into unique and immersive experiences.  These experiences unlock the true power of a design and deliver an unparalleled marketing and communications tool to a range of markets.
We create custom branded apps for iPhone and Android to get your project out into the world and maximize shareability.
Kilograph VR places you at the center of the vision. 
Download our VR app from one of the links below:


Simply place your smartphone into your favorite Google Cardboard style viewer.
Contact us for more information or to receive a Kilograph Cardboard Viewer — info@kilograph.net