Featured Artist: Luis, Senior 3D Artist, Lead Artist on Animation and Drone Pilot
Luis is a Senior 3D Artist part of the our animation team here at Kilograph. He joined the studio in 2013 with a strong background in Architecture and 3D visualization. Luis also flies our Kilograph FAA-certified Dji Inspire to take aerial footage for our many films and illustrations.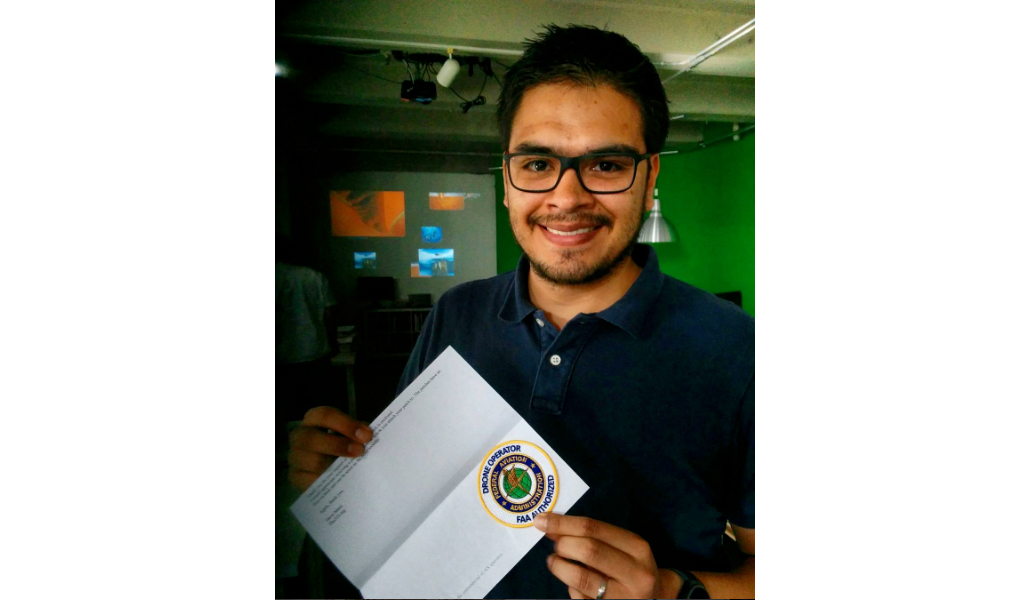 Like most of us at Kilograph, Luis' background is in Architecture, which gives him particularly good understanding of the inner workings of a project and helps him easily communicate with clients. He pursued undergraduate studies in Architecture and worked as an architect for a year in Mexico.
He then moved to Los Angeles for SCI-Arc's Master in Architecture. Throughout his studies, Luis became an expert in 3Ds Max, applying this further by becoming an instructor and teaching 3Ds Max to fellow students, while at the same time working on his own studies.
As lead artist, Luis is responsible for the coordination and the production of all animation projects. His work covers all the phases from importing the model to the final rendering. What Luis likes about animation is that it goes further than just a still as animation has a longer development process, with the creation of a script to tell a story.
A 3D artist is the translator between the person who has the initial idea and the person who is bringing that idea to a larger audience. "We help them communicate their idea," he said.
As for what he enjoys most about the process, he said "Sometimes we also help filling the blanks in the design process," Luis continued. At Kilograph, interiors are often times designed by our 3D artists who get the chance to be creative with the interior design. "We get to just have fun," he said.
When UAV became key to create aerial views, Luis showed his interest and learned how to fly drones. A big advantage of doing this himself is that he can shoot already knowing precisely what is going to be needed. He can take the footage with the project in mind, keeping track of its scale, the camera angles, and integration in the CG.
Learn more about how we use aerial cinematography for visualization.