The BMO Field in Toronto Canada, home of the Toronto FC since 2007, is getting a makeover as it prepares to welcome a second team, the Toronto Argonauts.
Kilograph was fortunate to participate in the project for the expansion of the BMO field, construction currently underway. We produced renderings for it, which can be viewed below.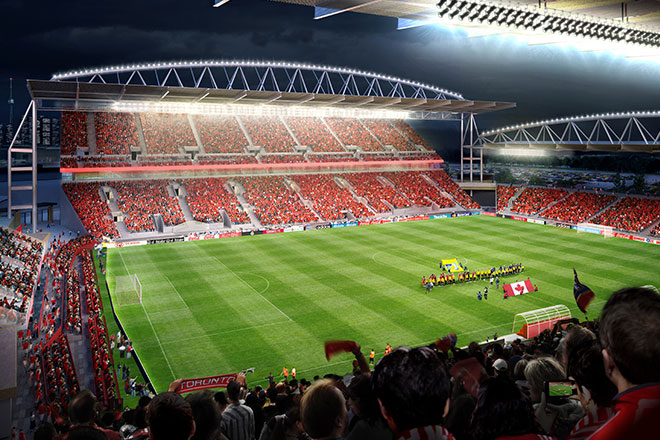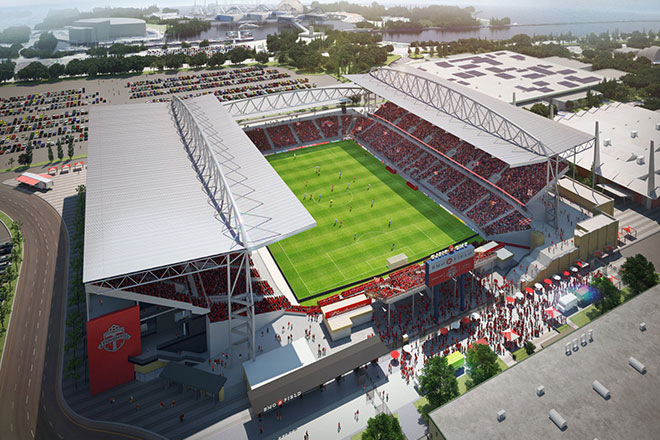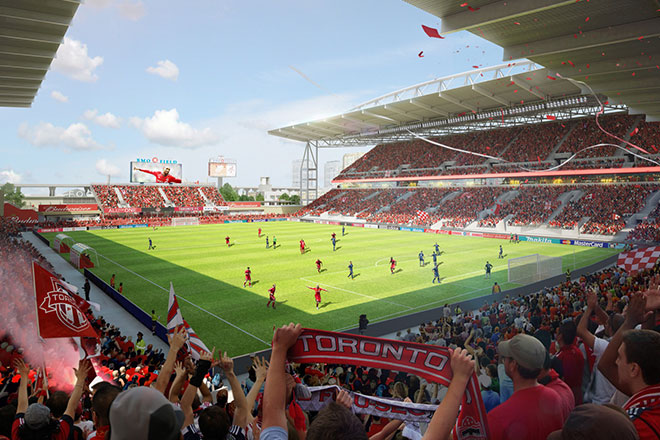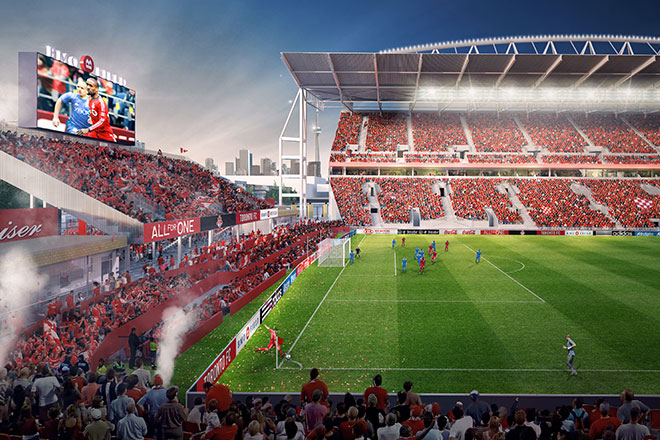 Phase II of the BMO Field renovation is generating some exciting media attention, including this recent article by the Toronto Sun which profiles BMO Field's head groundskeeper, Heggie, and his craft — which is grass. BMO Field will have an entirely natural grass field. They are foregoing even a hybrid synthetic turf/grass field in favor of natural turf.  This is a change from the previous synthetic turf which had drawn criticism in the past. Heggie is quoted saying, "For TFC fans, the grass is a concern. The paint is a concern. The aesthetics remain top of mind…MLSE has gone all out."
Another piece of press that was put is is the video below offering a behind-the-scenes visit of the BMO Field jobsite in Toronto with an explanation of the roofing and the current construction.
You can even watch a tour of BMO renovations on the National Post website.
All this press, and the detail it goes into, is an indicator of just how important this stadium is to the area's community and beyond. As it was said, the fans are interested in all the specifics, as they happen.  It is a very exciting expansion and it seems like MLSE is making the whole process easy to view, allowing excitement to build.
More press on the subject:
Raising The Roof At BMO Field, MLS Soccer, February 21
South End canopy raised at Toronto FC's BMO Field, Toronto FC, February 21
BMO Field's grass guys feeling the pressure, Toronto Sun, February 5
With Toronto Argonauts due to move in, a tour of BMO Field renovations, National Post, February 4